With easy access to the Actualidad App, you can find new ways to entertain yourself before each game with the chance of winning up to $5,000 throughout the tournament.

A digital company providing advanced video and audio platform solutions called Streann, has partnered with Actualidad Media Group and ESPN to launch the first real-time multiplayer trivia game for live soccer during the Copa América championship.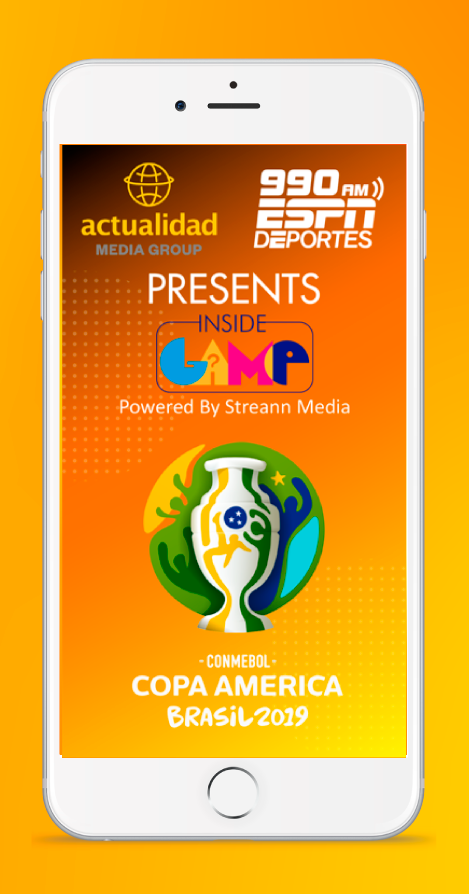 As the first matches of Copa América commence, you have the chance to start showing off your soccer knowledge. Who scored the most goals in the last Copa América? Was it Messi, Neymar, Higuaín or Vargas? How many times has Argentina won the tournament? Play to find out and have a chance to compete for hundreds of dollars per match and $5,000 in total throughout the championship.

All users can enter the game within 30 minutes before a match starts. By answering multiple choice questions, they can move themselves in the leaderboards to win. But beware: A wrong answer may halt your progress. There's a way out of this – for just $2, you can buy a new life and get back on track.

The game can be accessed on the Actualidad Media App. Play by downloading either the iOS or Android version.
Streann Media is revolutionary SaaS platform established in 2014 in Miami. It is on a mission to empower content providers all over the world with innovative distribution, engagement, and monetization tools for the ultimate end user experience. With Streann content providers can build the next Netflix or Spotify or HQ with new engagement features and market first patent pending monetization technologies. Thanks to its all-in-one solution that is extremely user-friendly, the company has earned several awards and keeps growing exponentially.

This article features a partner of an ESPACIO portfolio company.