In mid-December of 2018, the Medellin-based Latin American Leadership Academy (LALA) hosted its fourth week-long bootcamp at the University Pontifica Bolivariana.
Thirty students between the ages of 14 and 19 from across Latin America were hand-selected to participate in lectures, workshops, and breakout sessions. The bootcamp culminated in the presentation of group projects that each of the students could implement in their home countries. But unlike most leadership conferences, which might rate the projects against a rubric for feasibility or impact, the LALA model emphasizes collaboration and how well the students work together.
Modeled after the African Leadership Academy based in South Africa, LALA's mission is "to promote sustainable economic development and strengthen democratic governance in Latin America," while aiming to build a network of "socially innovative leaders." This past year, these young leaders hailed from Argentina, Brazil, Colombia, El Salvador, Mexico, and Peru; and since the inaugural bootcamp in 2017, eight different countries in Latin America have been represented, with the goal to have a LALA student in at least 30 countries in the region.

One way the Academy attracts diverse representation is through need-blind admission and by offering need-based financial aid. Over 70% of students who attended this past bootcamp were on scholarship.

LATAM.Tech had the opportunity to observe the last two days of the bootcamp and meet some of the students from LALA.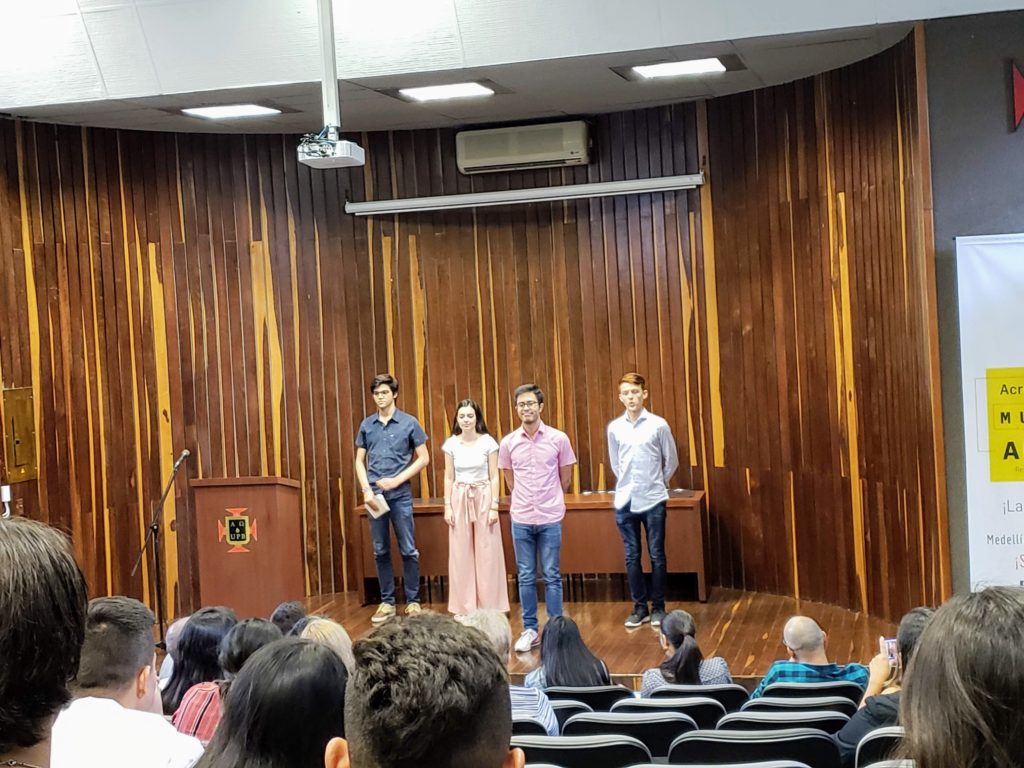 Ana is 19 years-old from Mexico City, Mexico. Prior to LALA, she felt intimidated to take on big projects because of her age and lack of experience. Now, she hopes to leverage the LALA network to raise awareness about environmental sustainability in her hometown.
Her major takeaway from the bootcamp: "There are many people that talk a lot but don't do anything. The key to improve your community is to stop talking and to act."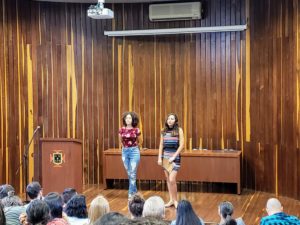 Another Ana is 17 years-old and is from Salvador de Bahia, Brazil. She is passionate about issues related to inequality but decided with her group partner, Alex from Puerto Vallarta, Mexico, to focus on mental health awareness for their final project. A major component of the bootcamp is encouraging students to listen and share their personal stories. In a safe and supportive atmosphere, Ana and Alex both shared their stories and found commonalities that would inspire them to collaborate.
Her major takeaway: "We were motivated and inspired by the different projects we saw and the people we met. Without LALA, none of this would have been possible."

Santiago is 16 years-old from Manizales, Colombia and he's buzzing with rambunctious energy. It came as no surprise that the whole group rallied around him as he led them in group chants of "We are LALA!" to the tune of a famous Queen song. Still in high school, Santiago has plans to study modern linguistics and become a teacher just like his mentor who works at the language institute where he studies English. He hopes to bring a new methodology of teaching that uses sports and art to create positive change in his community.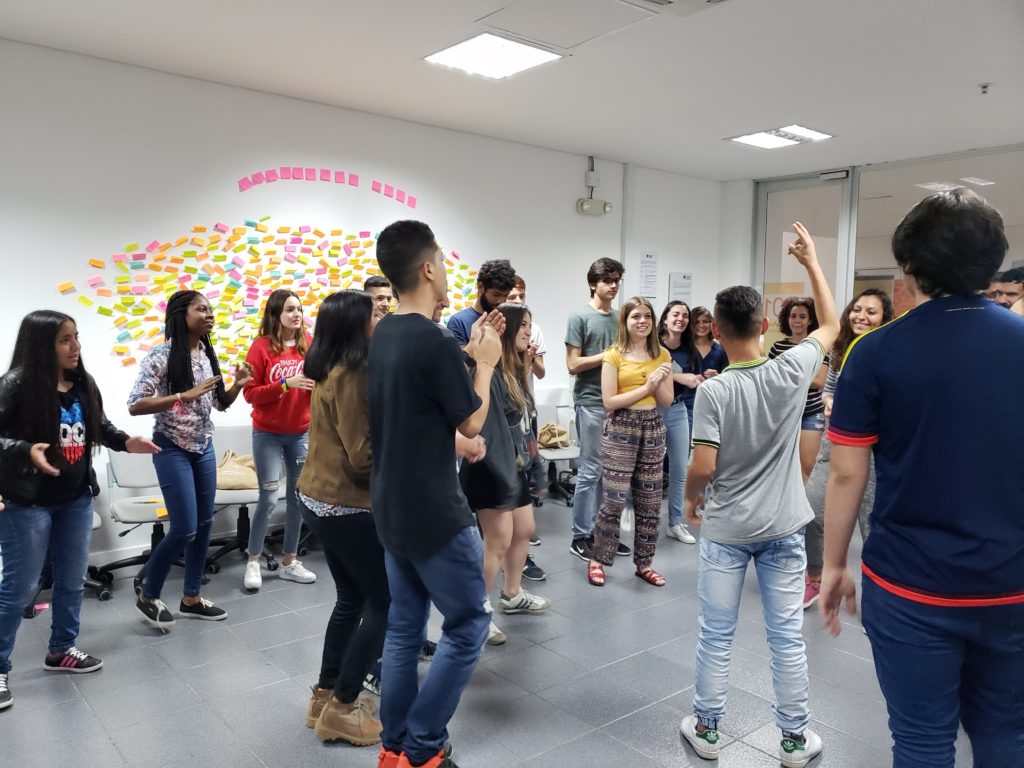 His major takeaway: "At LALA, you find people from your country that are fighting the same fight and in other countries doing the same. To have the opportunity to meet and observe leaders is the best way to become one."

Esteban is 19 years old from Medellin, Colombia and is a LALA alum. He is currently studying biological engineering at EAFIT but wanted to give back to the program as a volunteer. Esteban was excited to see that this year's class had come together just as they had when he was a participant. He attributes the success of the final presentations to the feeling of trust and confidence instilled in them over the course of the week.
His major takeaway: "I believe that what happens in these bootcamps is that by hearing each other's story, we expand our idea of what it means to be part of the same Latin American family. We identify these things that affect all of Latin America and at the same time, we tell our personal story, and the story of our communities. Those two ingredients are fundamental to creating this feeling of family within LALA."

To read more about the bootcamp, here's a review from The Bogota Post.