Did you miss the latest interview with your favorite star? Or did you wish you could share the lyrics of just the second stanza of that hot new song with your boyfriend? RadioCut can help you do both. With RadioCut, you can go back to a program that was run hours or even days ago, and enjoy it with just the same satisfaction. In addition, you can even cut out a segment of a song or a program, save it, or share it with another user. As users keep adding their cuts, a big database of user-classified radio content is available anytime.
The threat of videos wiping out radios has been constantly looming over our times. Radio still isn't available to the user of the current generation the way other media is. RadioCut changes that and brings some more cool quotient to the act of listening to radios.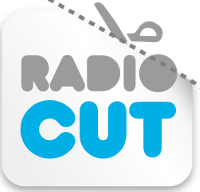 The CEO Guillermo Narvaja and COO Milena Armada brought together their love for software and a zeal for improving social networking experiences in a 14-year partnership to form RadioCut. What was launched in Oct 2013 in Argentina as a side-project has since shown promise. Currently owned by RadioCut Inc., a Delaware C Corp, based in Argentina, it recently joined MOX.
RadioCut attempts to bridge the gap between traditional broadcasting content providers and the user by realizing the full potential of the Internet. According to their press release, ''Radiocut goes beyond streaming content. It is more than a listening platform. It is a user-classified, centralized, worldwide accessible archive for radio content. It is a new way to access all that content by fully taking advantage of the storage, tagging and sharing capabilities of the Internet.''
RadioCut has already won a Distinction at the 2015 ETER Awards and the Galardon Susini award from Radio de Argentores for its contributions in spreading and preserving radio content.
There are hundreds of stations to choose from, news, sports, songs, and interviews. Moreover, it is accessible through mobile or the Web. The user can add their stations, or if they have a radio show, they can create their own website integrated with RadioCut.
The RadioCut site allows a user to check out cuts that have been put up by other users. If they wish, they can keep their own cuts private too. If the user wants to check out what people are most interested in on the radio, the most popular cuts are displayed on the page. They also make recommendations for some of the popular or interesting cuts. Not only can you choose from a range of stations, but can specify the exact time and date of the program you want.
There is an option of free, premium, or plus account to choose from. While the premium account allows the user to create hidden and private cuts and a 30-minute download limit for a month, the plus account allows one to download complete shows in mp3 with a 400-hour download limit per month.
The languages offered are English, Spanish, Portuguese, Hindi, and Bahasa Indonesia, available to a dozen countries including Argentina, Brazil, Colombia, Spain, India, Indonesia, Malaysia, Philippines, the UK, Taiwan, Uruguay, the US, Venezuela. So whether you want to revisit some spicy Bollywood gossip about Katrina Kaif on Radio Mirchi, or extract those fun lyrics from Daddy Yankee's latest song on Caracol, or save a bit from that Susan Bordo interview with Charlotte Crockford on WUML Lowell, it's all available in a click.