Innovation Land 2017 in Medellin, Colombia comes to a close but not before three days of stellar presentations from some of the world's most innovative minds in entrepreneurship.
Latin America needs to think globally when it comes to problem-solving and innovation. Too often, startups and corporations alike have a mindset of trying to solve local problems that miss the bigger picture. Instead of narrowing the scope by limiting innovation to be applicable only to a select country or region, having a global perspective is essential.
This notion of thinking globally was a constant mantra among the speakers and panelists of Innovation Land 2017, which ran from November 15 – 17.
In one such discussion, panelists Dan Toma, co-author of "The Corporate Startup;" Felipe Novaes, LatAm director at The Bakery; and Luis Eduardo Martinez, manager of corporate planning and innovation at SURA; spoke on the need to think globally for sustainability and growth.
"Colombia! Don't forget that you are not the only country that is innovating," said Novaes, adding, "understand that the startup world is global, and you should have a broader vision and think across industries and sectors."
The wisdom shared by Novaes cannot be underestimated as startups and corporations that do not think globally when making problem-solving decisions will be left to rot while the rest of the world speeds ahead.
Speed is an important factor when thinking globally, regardless of whether or not you have the best product on the market.
"Speed matters," said Toma. "Just having the best product is not enough. You need to deliver faster than anybody else and you have to learn faster than everybody else."
Startups that provide solutions to local problems can do a great deal of good of their respective regions, but not having a global perspective will make it hard from them to collaborate and do business with larger corporations that move at the speed of sound.
As Martinez warned, "Startups, be clear with your roles and don't underestime the way corporations do business. We can't control everything even though we'd like to." In other words if you are a startup that thinks small, you will never make it through to a corporate partnership.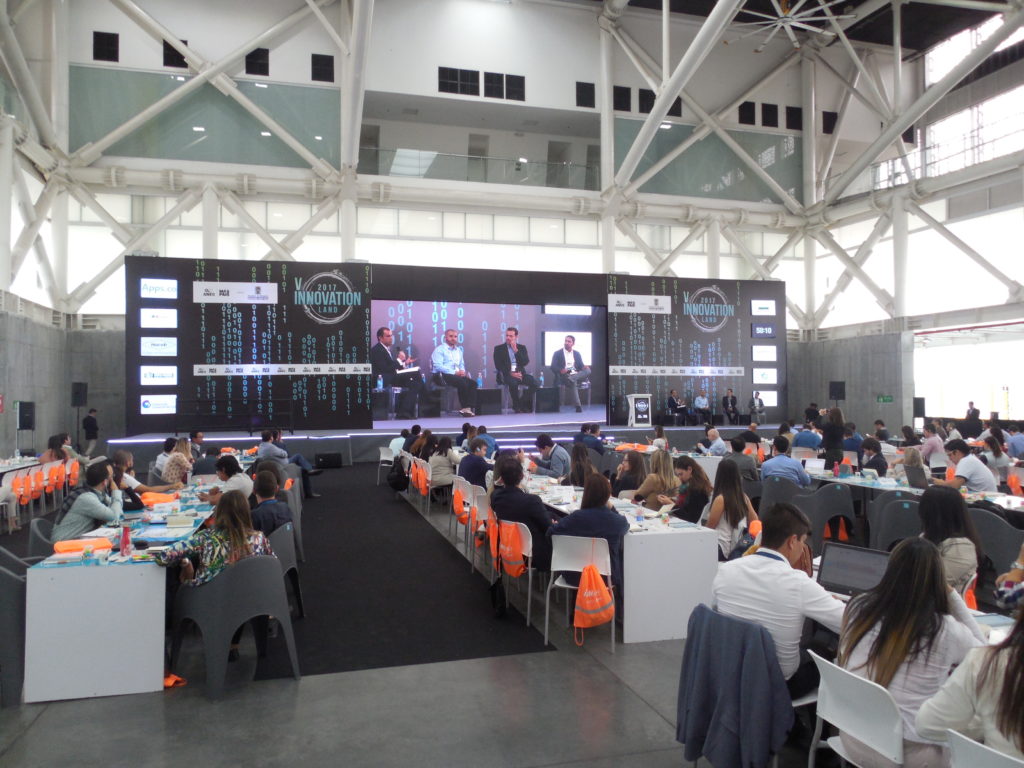 Education will have to play a bigger role in producing entrepreneurs that think globally. This education, according to Toma, should not just be theoretically, but immersive.
Academic institutions should start early and "create experiential innovation courses that just don't teach about concepts but are more hands-on, so students can learn from experiences."
Innovation Land 2017 in Medellin, Colombia was organized by ANDI, and if you ever visit the "City of Eternal Spring" and attend an event hosted by ANDI, Jonathan is by far the man to go to for making connections and getting things done!