Christine Chang
is the programme director at the innovation programme
Startupbootcamp Scale FinTech Mexico City
and will soon be speaking at
Finnovista's 2018 Miami Finnosummit
for Latin American fintech startups.  Latam.tech spoke with Chang on innovation and fintech in Latin America. 
After seven years in the New York City rat race, Chang decided to study for a masters in Spain, which inspired her to move her career to the Latin corner of the world. Attracted by the "completely different" nature of Latin America, Chang has now worked in both Peru and Mexico for a total of four years.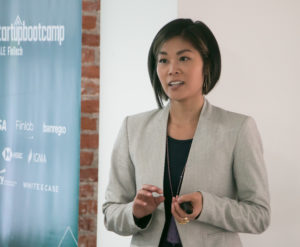 Working with colleagues from varied backgrounds and different parts of the world is something that not only comes naturally to her, but which she also considers to be a privilege. Chang sees it as an opportunity to learn about different work styles, listen to different points of view and find better ways to approach problems.
"It's very enriching and I think that in terms of productivity, results and solutions, you always arrive at a better solution because it's more multi-dimensional."
"I am for more diversity of thought, more diversity of working styles, more diversity of everything because, not only is it challenging to work with people who are very different to you, but it's also very enriching," she added.
It's the skills she has acquired through working with multi-functional teams that have brought Chang to where she is today. After a year working at on-demand delivery startup Rappi in Mexico City, she found herself entering the world of fintech, which she believes to be currently booming in Latin America.
"The ecosystem is growing tonnes," she said. "What I realised when I worked at Rappi….was that what I really love about Latin America and emerging markets is that innovation comes out of real need."
According to Chang, fintech in Latin America is not just a trend, but is solving real problems. For example, it is not uncommon for banking systems in Latin America to operate far more slowly than in developed countries. Often, they require customers to go into a bank branch and talk to a member of staff, which can sometimes take up to two hours. 
Fintech, therefore, has provided the change that many consumers are crying out for, Chang believes. Especially in countries such as Venezuela where people are desperate to preserve their wealth, she added that cryptocurrencies can be the solution to real problems.
In fact, Mexico's ley fintech launched this March is an example of how governments in Latin America have also begun to recognise this need for change, providing financial technology startups with the regulation they need.
According to Chang, this is characteristic of many startups in Latin America, who often set about providing a solution to real world problems, which sometimes do not exist in developed markets.
"Here in LatAm, [startups] address a real need," she said, describing an instance in which a forgotten laptop charger before a work trip meant that she was faced with a 45-minute journey in heavy traffic, which with clear roads would normally take 10 minutes. Thanks to Rappi, however, she was able to send a motorbike driver to pick up her charger, a service which she believes in her home country would simply not work as a business model.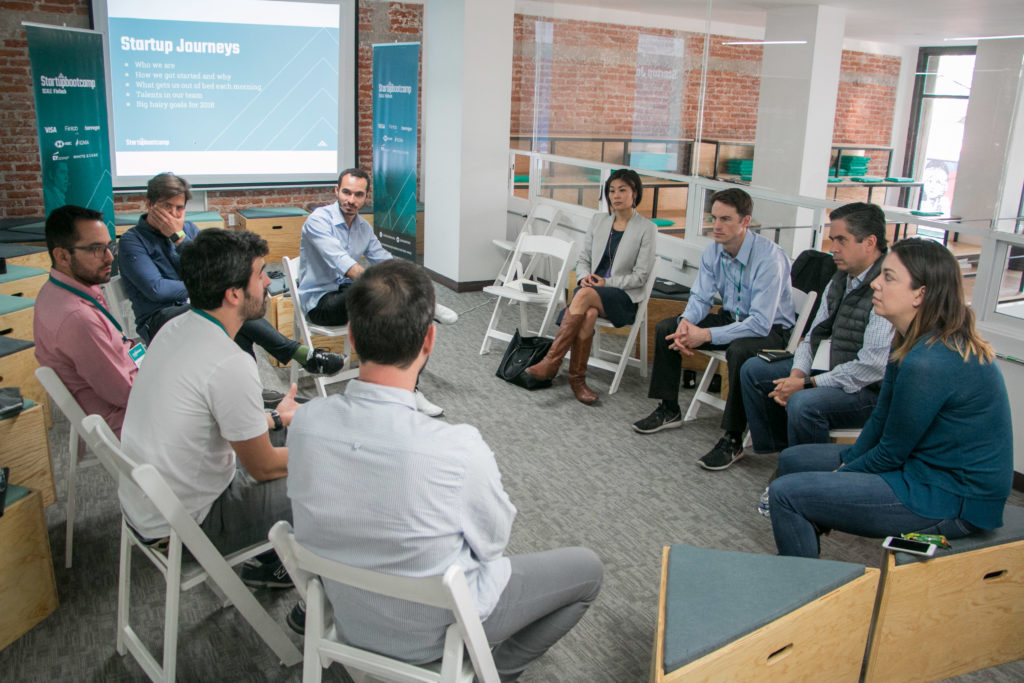 Indeed, it is this means-to-an-end approach which makes Latin America's startup scene unique. As part of her work at Startupbootcamp Scale, therefore, Chang and her team aim to provide fintech startups with the help they need in order to be as successful as possible.
In its debut year, Startupbootcamp Scale Fintech Mexico City will help five startups that are between seed round and series A funding. In other words, as opposed to a conventional accelerator, Chang and her team have selected startups that already have a working service and/or product, and are looking for exponential growth.
Based on the belief that "collaboration between two different entities is where the highest number and the most interesting results are seen," this programme works with the intersection of large corporates and startups to ensure their participants have access to all the financial resources and support they need.
Next week, the lucky five startups will be introduced at Finnosummit Mexico City, an event at which Chang will also be speaking at, taking place from 12-13 September.