If not hindered by drought, plant diseases or other obstacles, the average coffee farmer makes a meagre $3/day. Luckily, some brave companies stand up to not only question but also change the rules of the game.
While the farmer is struggling to make ends meet, coffee as a commodity is worth $100 billion worldwide —second only to oil. It's an industry inherently imbalanced and unfair.
67% of the coffee is grown in Latin America. In Nicaragua, a country renowned for its coffee cultivation, the sad fact is that the bulk of restaurants serve instant coffee.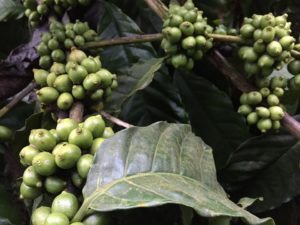 Most of their green coffee beans are exported to coffee-obsessed nations like the US. As 90% of the profits in the coffee supply chain are in roasting, once shipped-out, the extra value, is roasted-in.
New York startup Vega doesn't go with the general belief that further processing on rural locations is too complicated to generate profits, let alone high-quality coffee.
On the contrary: Its Vega coffee proves that high quality and sustainability can perfectly walk hand in hand.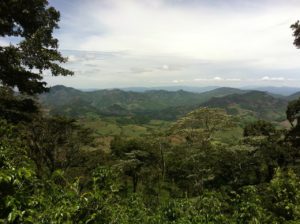 Located in central Nicaragua and surrounded by forested mountains lies Estelí. It's there that Vega planted one of the few speciality-coffee roasters inside the country's borders. It aims to bring the pride and profits of the industry back to the coffee-makers themselves: the farmers.
Vega delivers fresh, farmer-roasted coffee, with a range of quality-aromas, made of shade-grown organic beans. The coffee goes from the farmer's hands directly to the subscriber's door, within 5 days of roasting.
Normally, it takes a lot of middlemen for the coffee to finds its way from his Nica-farmer to your cup.
A classic chain makes the farmer's green beans pass through multiple cooperatives and exporters, some with iffy practices, to arrive at a coffee- importing company. Once landed in foreign territory, it takes a distributor, to get the – still green- beans to a smaller roaster that's interested Nicaraguan coffee, and who retails it later to stores or customers.
Vega's chain is different.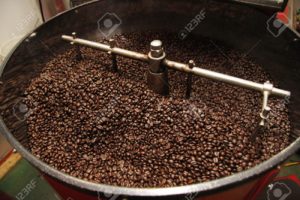 Farmers have the ownership of the entire production process. First, the coffee is picked, washed, dried and selected by the farmers. Afterwards, the same farmers come down to the high-end roastery in Estelí to roast the beans into a flavorful coffee. They pack the coffee in original and compostable bags before it's shipped to the US. Through the Vega-provided training they learn all the aspects of coffee processing: roasting, grinding, brewing, cupping, tasting and packaging
This process cuts middlemen's profits and leads them to earn nearly 4x more. Farmers become producers. This leads to bigger margins and to a much more sustainable lifestyle.
In general, Nicaraguan farmers are only paid once a year, at harvest. Whereas coming and roasting at Vega's allows them to get a paycheck every two weeks. This means not only more income but also more financial security and a greater access to healthcare and funds for education.
The New York startup prioritizes female dominated cooperatives as 90% of their Nicaraguan coffee-producers are women.
Each package of the Vega coffee is hand-signed by the farmer-roaster and includes a postcard with information about the producers, the farm and the flavour. This creates a unique connection between the Nicaraguan producer and the, mostly, First-World consumer.
To create more awareness, Vega flies in professionals, like baristas and coffee entrepreneurs to Estelí and hold educational workshops.
Vega aims high. The vision of this heartwarming coffee company is to build a roasting centre in every coffee growing region of the world and stand their ground to create worldwide a more equitable and fulfilling coffee experience.