In attempt to foster the Caribbean's image as a new tech hub and promote growth within the region, ATECH* Foundation will be hosting its third annual tech conference at the Hilton Aruba Caribbean Resort and Casino from October 26-28, giving attendees the opportunity to discover the latest in tech while taking advantage of the beauty Aruba has to offer.
Technology is not usually the first thing that comes to mind when we think of an island vacation. For most of us, an island vacation is actually a cherished opportunity to unwind and disconnect.
But despite the "rest and relaxation" international image, various tech startups have been popping up in the Caribbean, in places such as Cuba, Trinidad and Tobago, Jamaica, Barbados, and Aruba. A recent article published on Medium gives just a few examples of how "Caribbean Startups Bring The Heat."
The ATECH conference was designed as the Caribbean's first tech conference and has been dubbed the region's "hottest tech conference". Additionally, ATECH intends to provide seed funding and serve as a startup accelerator for businesses in the region, all while giving back to the community and spurring economic growth.
According to the conference's website, the three-day event "has become the meeting place in the Caribbean of entrepreneurial and creative minds where startup founders, investors, innovative compa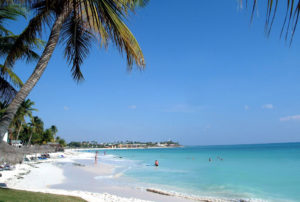 nies, and industry stakeholders from different parts of the world come together to exchange knowledge and ideas."
Moreover, the conference allows attendees to share various experiences, hear from keynote speakers, network, and watch or participate in a startup Demo Pitch Competition.
The Demo Pitch Competition is currently accepting applications which will be open until September 30. Of those who apply, 12 will be selected to participate in the competition for a prize of $20,000. The application for the competition is available here, and can also be accessed through the main website.
In addition to the Demo Pitch Competition, there will be a series of keynote speakers presenting on a variety of industry trends and topics, including travel tech, fintech, IoT, and others. Of those who have already been announced are Smiley Poswolsky, best-selling author and millennial workplace expert; Valerie Vallenduuk, Co-Founder and Managing Partner of Haarlemvalley Capital; John Henry, Managing Partner of Harlem Capital Partners; and Kelcey Gosserand, entrepreneur and Co-Founder of Trellis Ventures. Additional speakers will be announced in upcoming weeks.
Though the event is still young and the tech industry in the region is still developing, ATECH has already managed to receive recognition from publications such as Inc. and Forbes, among many others. Over the last two years, the event has boasted a total of more than 1,000 attendees, 100 startups, 50 speakers, and 150 companies.
For those interested in attending, passes can be purchased through Eventbrite for a current price of $230, though prices will increase as the date of the conference gets closer. For additional information regarding the event, contact the ATECH Co-Founder and President, Tristan Every, at [email protected].